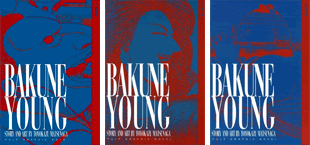 Bakune Young
aka バクネヤング
By Toyokazu Matsunaga, 松永豊和
Published by VIZ Media, 2001-2002
English language
Reads left-to-right with replaced soundeffects
Three volumes
264, 256 & 264 pages
$16.95 each
ISBN: 156931540X, 1569316368 & 1591160014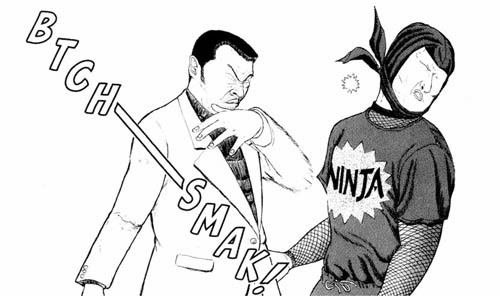 I've been trying to write something about the storyline in this manga, but nothing I write will ever make it any justice so you will just have to trust me when I say that this is one of the funniest most over-the-top manga I've read. A page turner with a furious pacing and high body count, most of the original cast is killed off by the start of volume three. Now enjoy these motherfucking panels and buy the books.

But what's up with his face?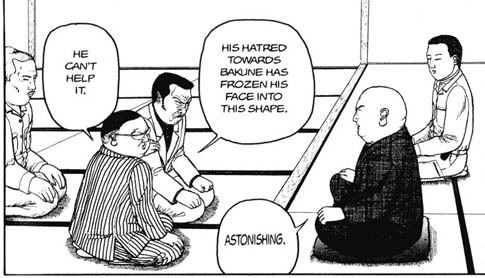 Oh!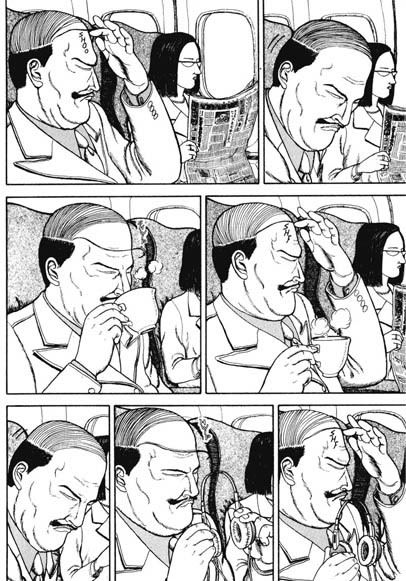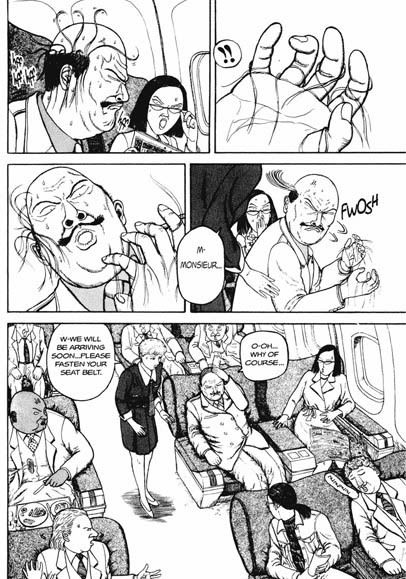 The introduction of Police Commissioner Sorigami
---
The English translation and adaptation, by Yuji Oniki, is very good. The typesetting is really boring but fully functional and the books' margins are fucked up, the edges are cut-off and run deep into the gutter, as always with these old Viz releases.
The French Ninja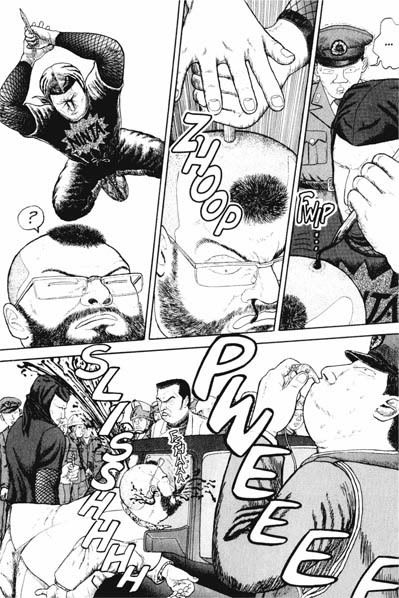 ---
You can find all three volumes on Amazon, but not if you search for the title or author, you have to search for the ISBN (or use my handy links) to find it. However a cheaper way would be to scour your local shops, if they have Bakune in stock it usually goes for a few dollars. I got my three volumes of Bakune Young on eBay for under $5 + S&H, an almost criminally low price considering that you get one of the most awesome manga ever.