La Maison en Petit Cubes
aka Tsumiki no ie, つみきのいえ,The House of Small Cubes
Directed by Kunio Katō, 加藤久仁生
2008
12 minutes
Amazon.co.jp, CDJapan
Petit Cubes is about an old man who lives in a flooded town with an ever rising water level. Everytime the water rises above the floor level in his home he begins to build a new one on top of the old, a task he has repeated all his life. While moving his furniture from his flooded house to the new dry house he loses his favourite pipe down a trapdoor. So he puts on his scuba gear and descends down through his old homes in search for the newly lost pipe. In his old homes he reminisce about his past living there, feeding his dying wife in her bed, meeting his daughters fiancée, going further and further back in time the deeper he goes.
Katō is still a fresh face in Japanese independent animation, he made his debut in 2001 with the short The Apple Incident and in 2003 he came into his own with a series of vignettes he made for the Japanese shockwave site called The Diary of Tortov Roddle. Tortov Roddle was my first encounter with Katō and it was love at first sight, his sketchy watercolors, dreamlike pacing and surreal settings struck a chord with me like few other animators has done before. I preordered Petit Cubes as soon as I could and it was with great anticipation I popped the DVD into my tv, now it was probably my own fault for expecting too much, but initially I was disappointed. Petit Cubes is very straight forward. Not at all what I expected from reading about the movie beforehand. And not what I expected after seeing Roddle. It may seem elitist but I initially wanted this film to be just as surreal as that one, I wanted for it to whisk me away on a magical carpet ride into its own world of logic and reason. While Petit Cubes' setting is wonderfully surreal, the life the old man lives there is anything but. It's mundane. BLEH! And the events that transpire are equally mundane. YUCK!
But I warmed up to it. The simple life he lives and the simplicity in understanding everything is what makes it work. The old man's previous homes submerged under water is an easily understood representation of life and even a child can understand what is going on and what Katō is saying. As a matter of fact Petit Cubes got adapted into a picture book in conjunction with the DVD release. The point I'm trying to make is that this is a movie that anyone can get something out of. The animation is beautiful and the story is well told and easy to understand, there is no dialogue or narration so the DVD can safely be ordered without any fear of things getting lost in translation. I like it!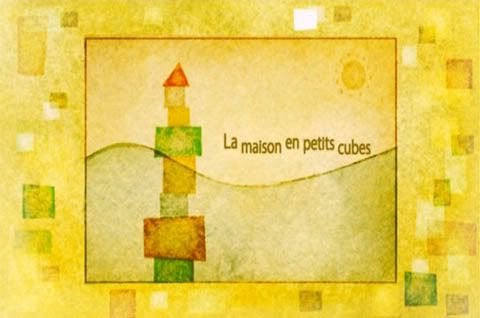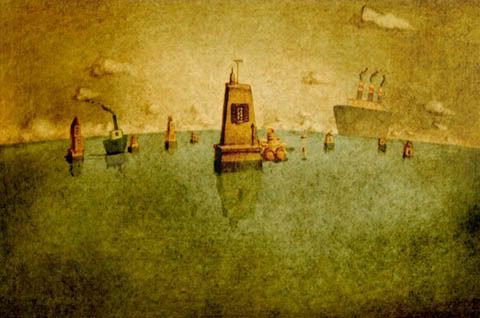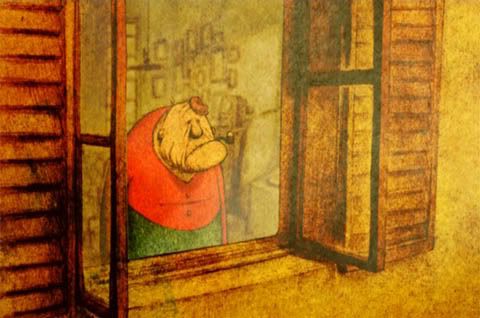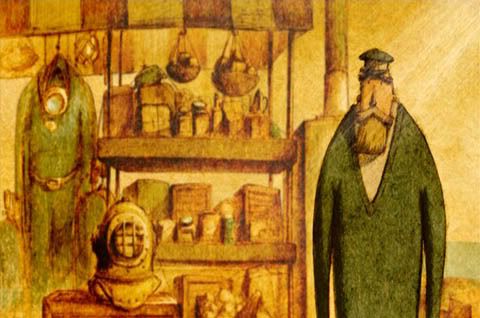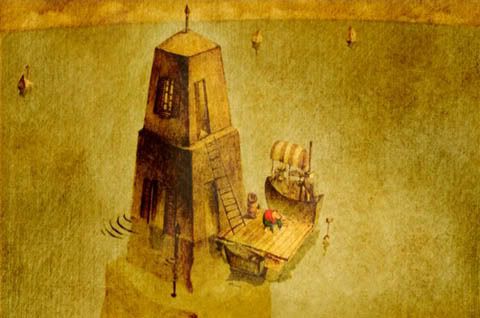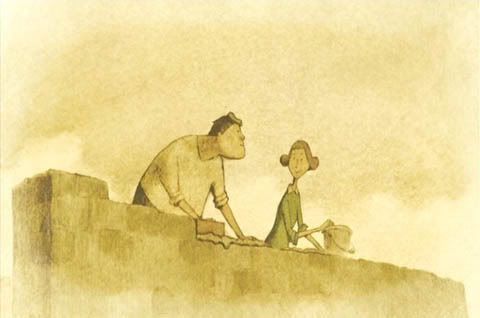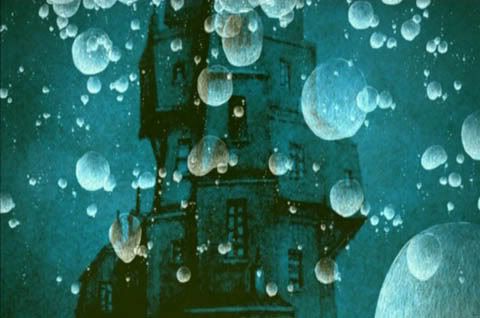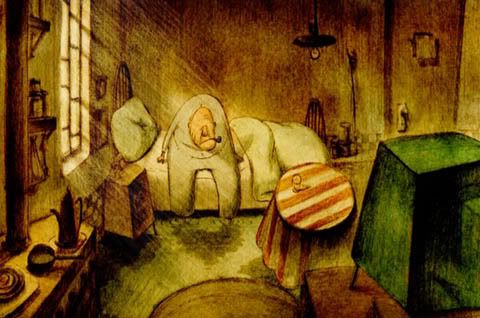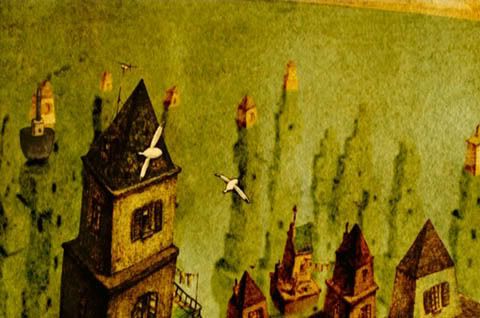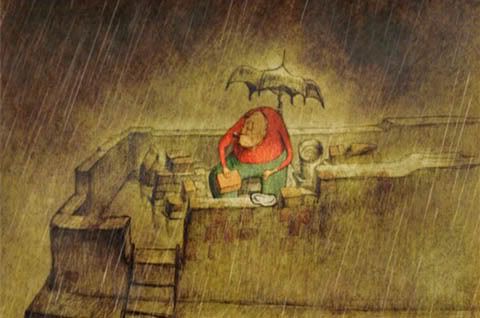 Also, it won the Oscar for Best Animated Short Film, instantly making Katō destined to become the next big independent animator in Japan, taking over after Kōji Yamamura and Kihachirō Kawamoto.