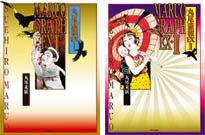 Maruograph EX1 & Maruograph EX2
aka 丸尾画報EX1 & 丸尾画報EX2
By Suehiro Maruo, 丸尾末広
Published by Éditions Treville (2005)
123 & 174 pages
¥3600
ISBN: 4309906400 & 4309906419
It is the final day of BOOK MONTH and I've saved the best for last. I'm not gonna tell you who Maruo is or what his art looks like because you already know it, the illustrations in these books are all exactly what you expect from him. Maruograph EX 1 & 2 are expanded editions of Suehiro Maruo's Maruograph art books originally published 1996. The books collect both monochrome and color illustrations by the man himself from his (then) entire career, 1982-2005. The first one also comes with an 8-page comic.
The presentation of the books is gorgeous, they both come in sturdy cardboard slipcases with dustcovers. When you slide a book out you are treated with a completely black paperback with only a few words on the spine hinting at what you'll find inside. The paper edges are colored red and it feels like you are holding something important, possibly holy. You slowly open the book at random and before you know it, BAM, your eyes are getting raped by Maruo and it feels good. The books are treated with much love, they look beautiful, they feel beautiful and they make you feel beautiful.
But they are too small, and size matters when it comes to artbooks. Maybe 10 X 7.2 inches (25 X 18 cm) doesn't sound too small but most of the time a third of the page is just blank space. What the fuck where the publishers thinking here? Yes, generous margins are great but not at the expense of the artwork. Especially not when the artist is all about the details. I've uploaded a sample image to show you ridiculous the margins are sometimes, check it out here.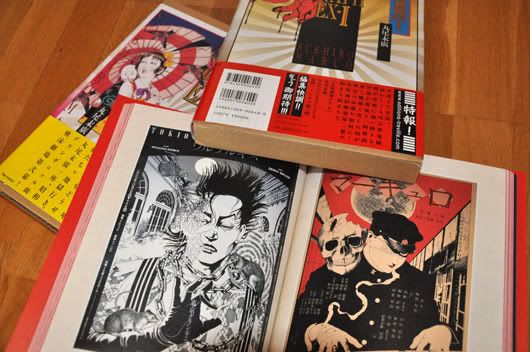 The books look fantastic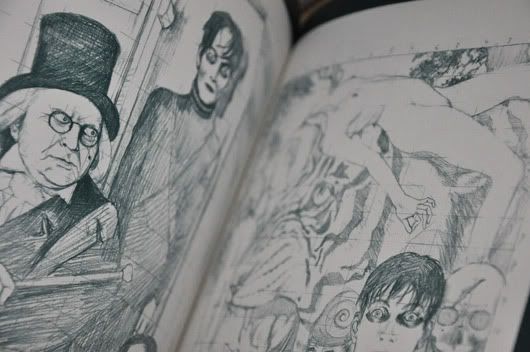 The books also contain a few early sketches of some illustrations
A familiar picture even for the casual fan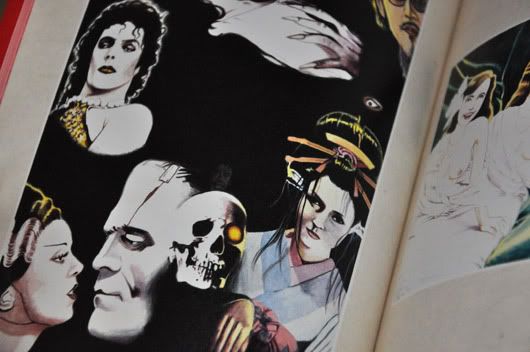 Maruo seems to be obsessed with movie freaks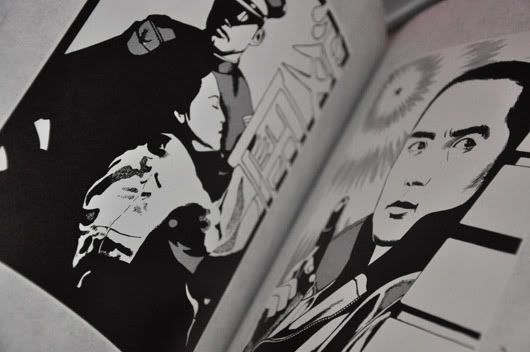 Maruo images of Yukio Mishima in Patriotism and Afraid to Die is almost too much for this blog to handle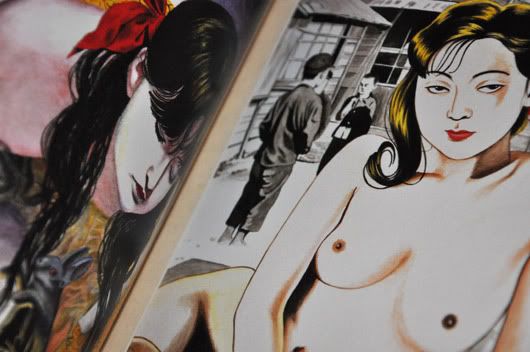 Despite the margin mishap I am thrilled over these books. And guess what, both of them are still very much in print and available from Amazon.co.jp (vol 1 & 2) or anywhere else online. BOOK MONTH, over and out.