100 Posters of Tadanori Yokoo
Edited by Koichi Tanikawa
Published by Images Graphiques, Inc. (1978)
English language
112 pages
$8.95
ISBN: 0895450224
Amazon.com
Tadanori Yokoo is one of the most internationally acclaimed graphic designers Japan has produced, he has designed posters, book and album covers for big names all over the world and had a solo exhibition with his graphic work at MoMA 1972. He is also one of many artists who have been "rediscovered" internationally with the help of Internet and has been labeled awesome by dudes and dudettes all over. This book, published in The States 1978, contains 100 (who would've thought) posters Yokoo produced between 1965 and '77.
The selection of posters is great showcasing both his most famous posters (Having Reached a Climax at the Age of 29, I Was Dead is the first poster you see) and a bunch of lesser known posters I had never seen before. The best part is that all the posters are introduced and explained by the book's editor Koichi Tanikawa. There is also an introduction by Milton Glaser (google him if you don't know...) The book is a gloriously oversized paperback that measures 11x16 inches, 28x40.5 cm. The margins are generous enough, the paper is thick, the colors are rich and the book feels like a solid work of quality, my copy is just barely faded. I just have one gripe about the book: about 20 pages are in black and white, despite the fact that the posters where originally in color. That doesn't make this book any less essential to a Yokoo fan though.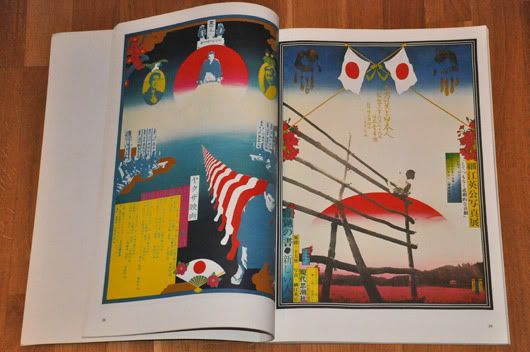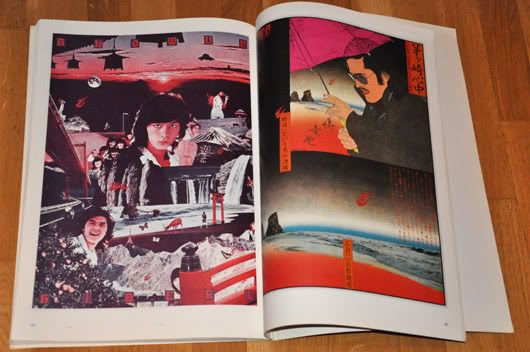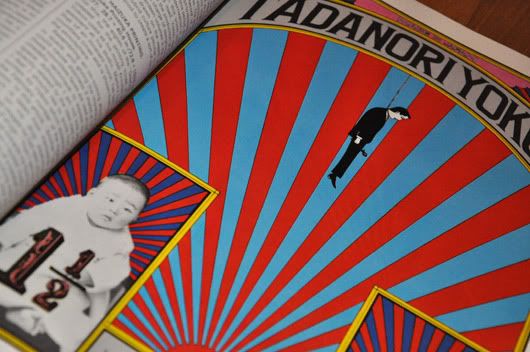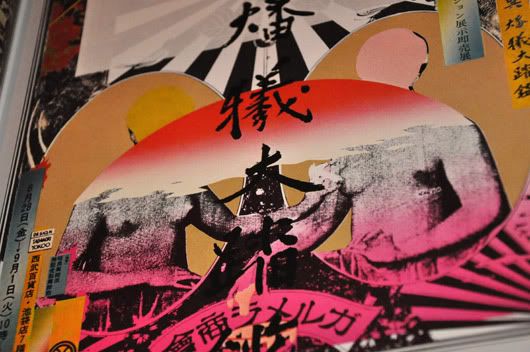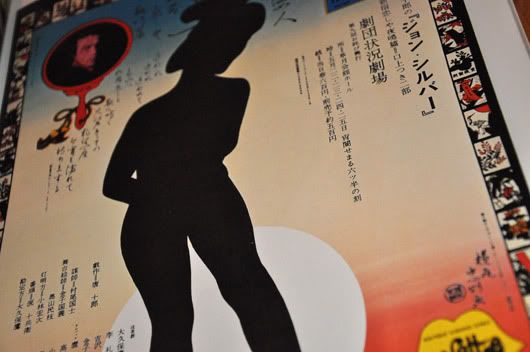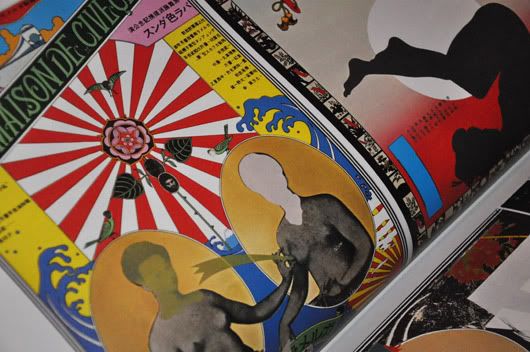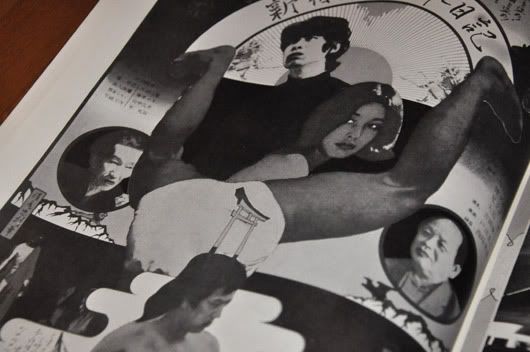 The desicion to reproduce some posters in black and white is really disappointing, this Diary of a Shinjuku Thief poster is absolute crap compared to the color original
---
I fucked up the camera settings so the pictures are a bit too dark and grainy. You know what I am going to say here: the book has been out of print for ages and the only way to get it is to find it used, eBay and Google the shit out of this baby. I don't really know what a fair price is for this book today, it has been on a steady rise along with Yokoo's popularity. Good luck!