It shouldn't be too surprising to learn that the art of Toshio Saeki (佐伯俊男) has graced a few album covers over the years. He is not as prolific as Maruo in the field, with only two artists using him so far, but I think his work is just as stunning.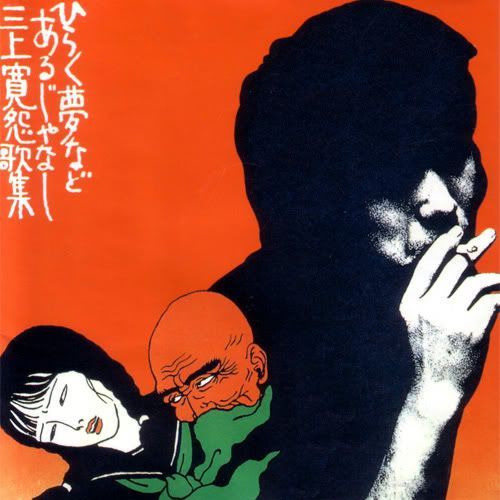 三上寛怨歌集 - "ひらく夢などあるじゃなし", 1972.

GARLIC BOYS - "ロマン", 2001. 三上寛, - "船頭小唄 / 三上寛えん歌の世界", 1973. 三上寛 - "コンサートライヴ零孤徒", 1972.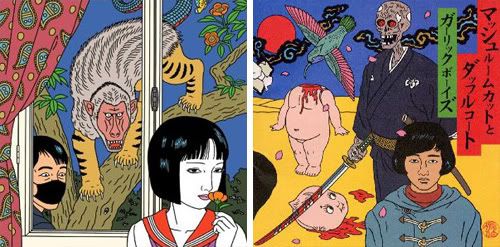 GARLIC BOYS - "十(ten)", 2004. GARLIC BOYS - "マッシュルームカットとダッフルコート", 2000.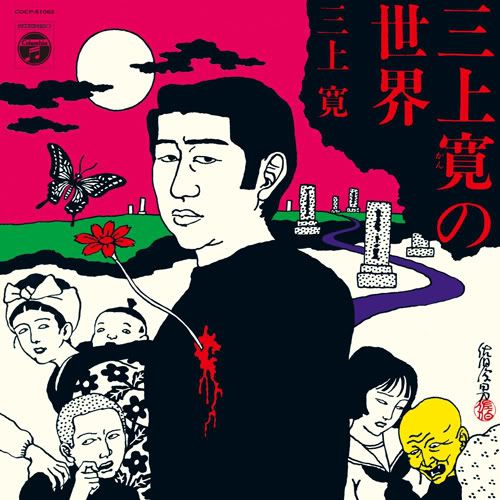 三上寛 - "三上寛の世界", 1971.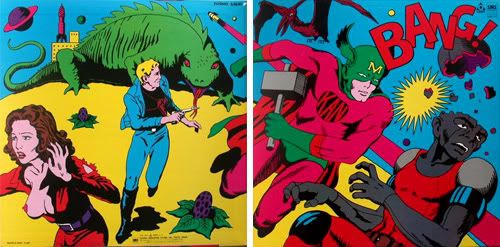 三上寛 - "BANG!", 1974. Back and front.
---
Hardcore and folk music all the way. While researching this post I found out that Press Pop Gallery in Tokyo recently published a tabloid called SAEKI TOSHIO'S WORKS IN MUSIC which seems like a super deluxe version of this post. Do what I just did and buy it from their website or from PictureBox.
三上寛 - "夢は夜ひらく"
Mikami Kan - "Yume wa Yoru Hikaru