When Akira was brought over to the States for the first time in '88 by Marvel it was not only an important milestone for manga in English but also an important milestone for comic coloring. Colorist Steve Oliff persuaded Marvel to let him color the series with computers and Akira became the first ongoing comic with computer coloring.
The pale colors makes Neo-Tokyo look even darker but a lot of detail is lost in the process. And even though the color consistency is all over the place I think it looks absolutely delicious. It feels very different from the Akira most of us know, reading it sometimes like reading a new manga. It is not better, just different.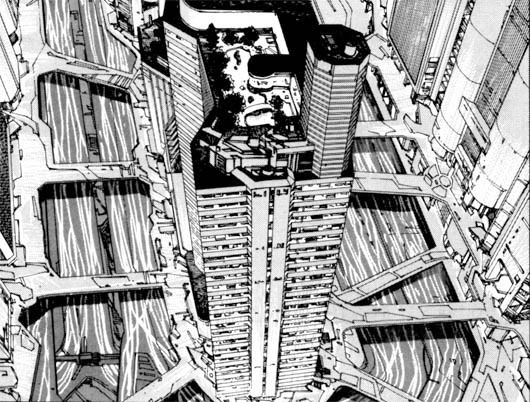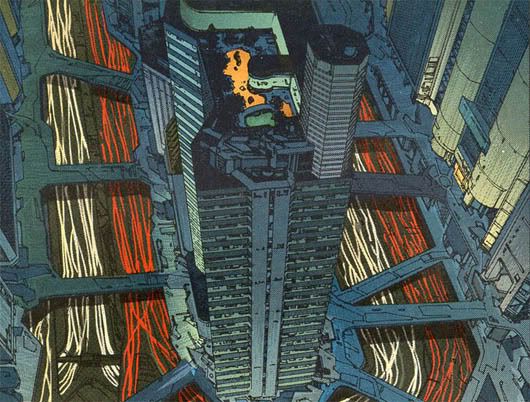 The city vistas loose a lot of detail but gain a lot of oompfh.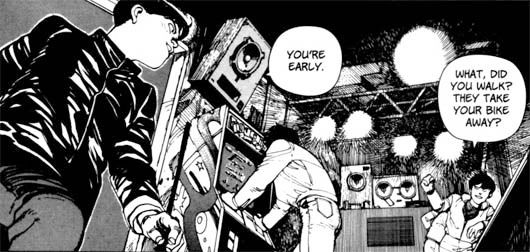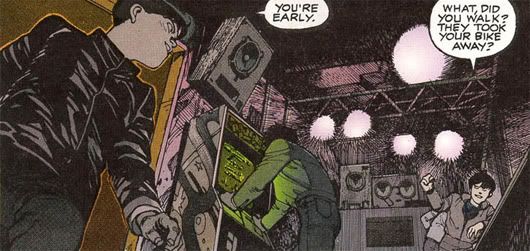 I love the green glow from the arcade.
Does Kei look better in purple...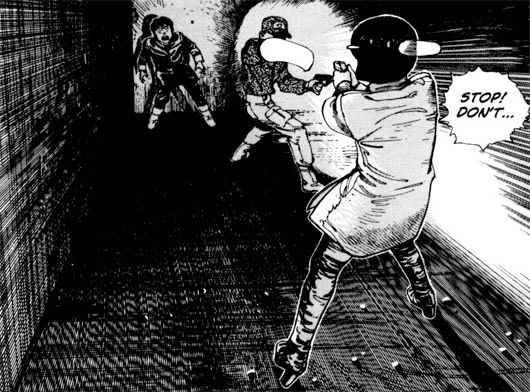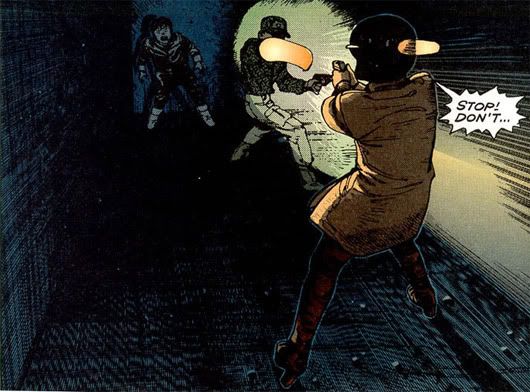 ... or beige? Her trench changes color magically. This is my favorite panel from Akira by the way.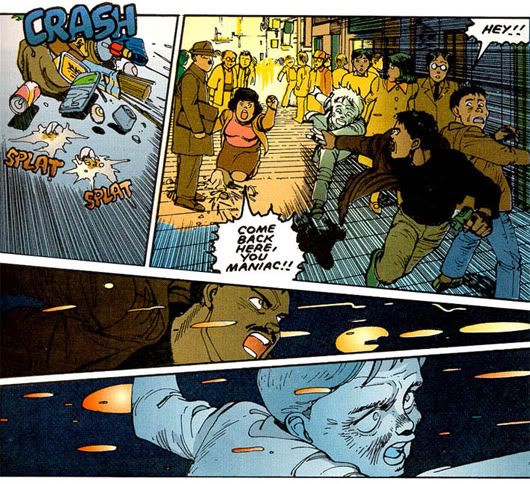 I think the top two panels are worse while the bottom two are better in color.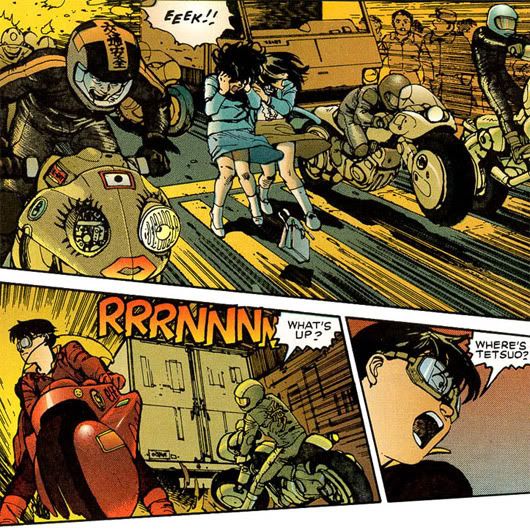 It is intresting how all the bubbles and onomatopoeia are different as well.